Welcome to Watch us Wednesday with the
Kraft Outlet
! Today Aphra's sharing a sweet tutorial featuring the new
7 Gypsies Gaffer Tape
available at the Kraft Outlet
right here
. Now... here's Aphra!
For today's tutorial, you will need
7 Gypsies Gaffer Tape
(I used Venice), as well as a sheet of
Lunch Bag Kraft Cardstock
, a
Lunch Bag Kraft Note Card
,
7 Gypsies Savanna Seam Binding
,
Brown Baker's Twine
, and a scrap of
Translucent Vellum
.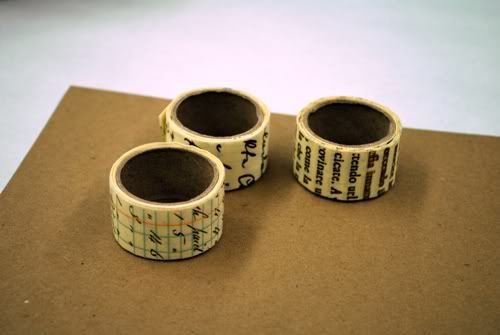 First, you need to place 4" strips of the tape to a corner of cardstock. I alternated the tape designs but you could use one design if you prefer.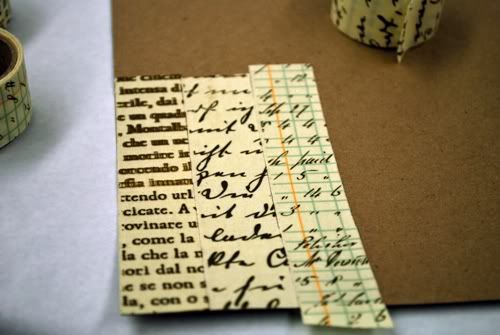 After you have covered a large enough section of the cardstock, use your favorite die cutting tool to punch out a shape. I used a Sizzix die for mine because it will cut through just about anything. If you don't have a die cut machine, you could always use a tag as a template to cut out a shape. Then I took my file and ran it along the seams of the tape to rough them up a bit.
Attach a bow to your shape. I want to let you in on my easy peasy bow tying method. First I attach a plain strip of ribbon to my project. Then I take another strip of ribbon and make my loops, but I don't tie anything. Then, I take a long strip of Baker's Twine and put it under the ribbon strip attached to my project and tie it around the center of my ribbon loops to hold it all together. Works every time.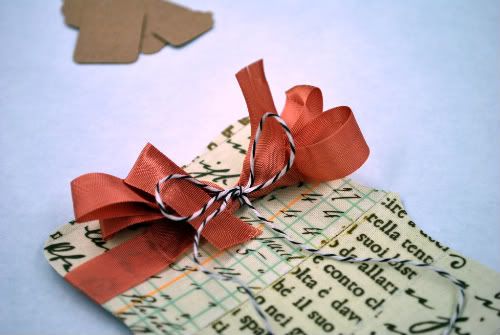 Finally, add a tag. I actually punched mine from the sheet of Kraft Lunch Bag Cardstock but you could just as easily add an X Small Prim Tag or a Round Metal Edge Tag. (I really wanted to use one of the Round Tags but I have used up my supply and need to order some more of them. *sigh*) And then the very last thing is to punch two butterflies from the vellum, stack them, add a button, and then add to your tag.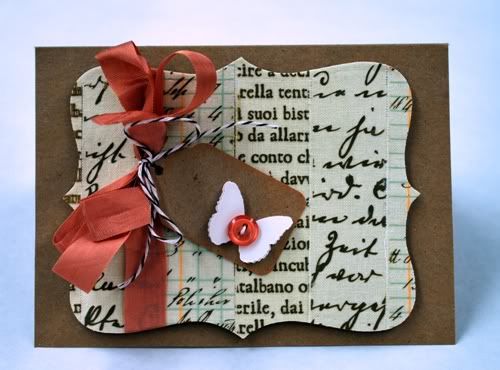 Thanks for checking out my tutorial today. I hope you'll grab yourself some of the fabulous decorative tape from the
Kraft Outlet
and create something lovely. Have a great day and don't forget, you still have plenty of time to join our challenge this week. The link to our current challenge is located in the top right hand sidebar of this blog!
Join us again on February 18, for our special
Feature Me Friday
post where we showcase one of your projects from a past challenge!