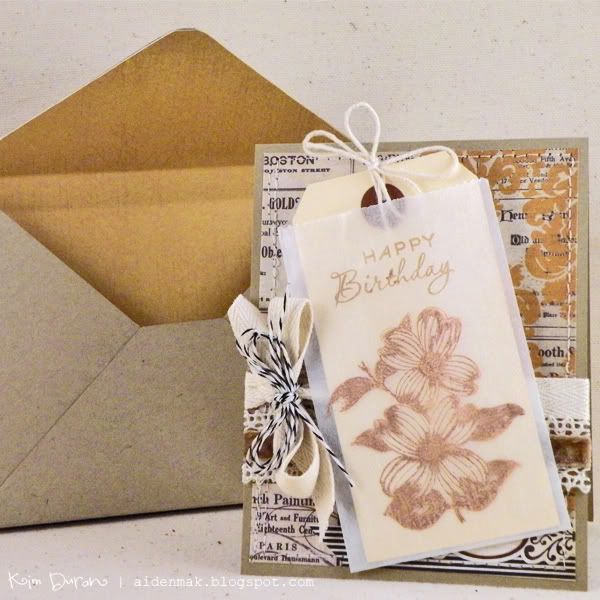 Hello everyone,
Kim
here with an easy little tutorial to share with you. I am sure you love to create cards and send them to your friends and family, right? Well, I do too! If you're like me, you probably like to use lots of embellishments on your cards. Let's face it...it can be difficult to mail a bulky card.
Well, not anymore.
Today, I am going to share with you the envelopes I create to mail my cards that have lots of layers and embellishments.
Start by cutting your favorite cardstock 8.25" square. I used
Brown Kraft
from the Kraft Outlet. Place your cardstock on your scoreboard so that it looks like a diamond. Score at 2 5/8" and again at 3 1/8". Then rotate your cardstock 180 degrees so that you can repeat on the opposite side.
Once you have both the left and right side complete, rotate your cardstock 90 degrees. Then score at 3 2/8" and 3 6/8". Then one more time, rotate 180 degrees to repeat on the opposite side.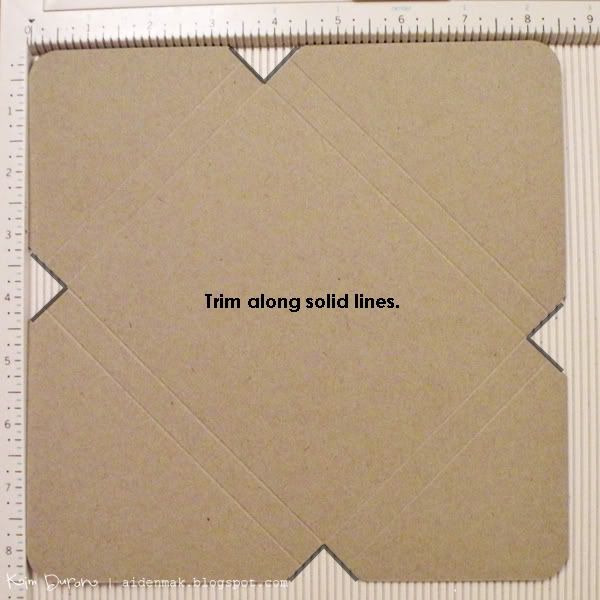 Next, cut out the corners where the score lines have created a triangle shape. This will make it easy to fold when it's time to assemble your envelope. For a nice detail, I used a corner punch tool to round the edges of my envelope.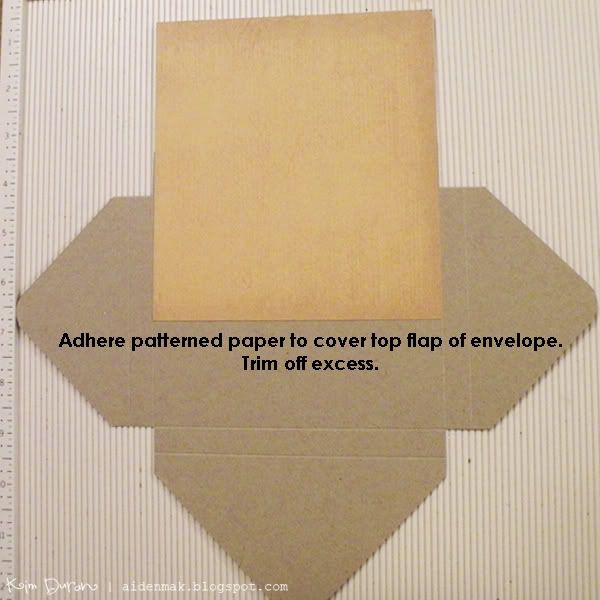 To create a liner for your envelope, adhere your favorite patterned paper to the top flap of the envelope. It's ok that the paper does not cover the entire envelope because it will not show when the envelope is complete. Trim off the excess paper.
Fold the left and right flaps down first. Then, fold the bottom flap upward. Secure with strong adhesive. I use a hot glue gun.
Now that your envelope is assembled, place your card inside and secure with more glue to seal. I used just a small dot of hot glue at the tip of the flap. This makes it oh-so-easy for the recipient to open it, but it still sturdy enough to place in the mail.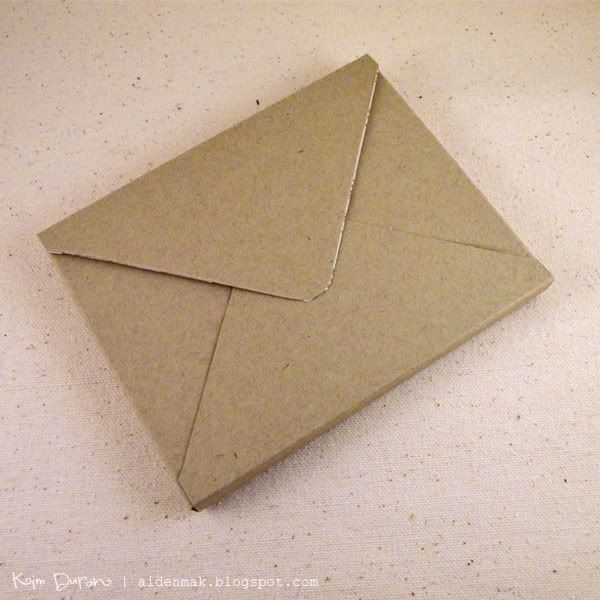 That's it! So now you have no more excuses for not mailing out all those cards you've been creating. And just think of what fun you can have stamping or decorating your envelope too. Oh happy mail!
If you'd like to print this tutorial, just click on the image below. It's been re-sized to print and keep in your craft room. Enjoy!
Note to our Followers here at The Kraft Journal:
Have you created a tutorial that showcases products you've purchased from
Kraft Outlet
? If so, we'd love to feature you in one of our future Watch Us Wednesday tutorial segments of the blog. To be considered send an email to Design and Blog Team Leader Beth Moore (bethcat at sbcglobal dot net), with a product photograph and link to the tutorial and you may be selected as one of our Featured Artists on Watch Us Wednesday!