Welcome to
Make It Monday
with
Kraft Outlet
.
Use this week's

"Sweet Treats and Baker's Twine"

, theme to

inspire

you to create your project and then link it up at the bottom of this post before 6:00 p.m. (Eastern Time) on Sunday November 20, 2011. All of our followers who participant in our challenges for the month of November have a chance to be featured on our "Feature Me Fridays" posts as well as be entered to win a $15.00
Kraft Outlet
Store Voucher! The more challenges you enter this month, the more chances you have to win!
This month we are also featuring work from our...
Kraft Outlet Guest Designer for November
My name is Debbie Marcinkiewicz and I am a wife and mother of two, wonderful sons! I am lucky enough to 'work full time' designing paper crafted treasures for several on-line boutiques and blogs currently! I have been a crafter all my life and have dabbled in just about everything. I owned my own sewing business for approximately three years in which I handmade American Girl doll clothes and quilts. It was a very natural progression to travel from quilting to paper crafting … the same basic techniques can be applied transitioning fabric to paper! I have been paper crafting seriously for approximately six years and have been professionally designing for almost two years!! I love anything vintage and shabby and adore to work with fabric, glitter, vintage images, textural embellishments … and enjoy using my sewing machine on my paper crafted designs!! I really find so much joy in inspiring others through my tiny, made from the heart treasures! I find much of my vintage inspiration around my pink Victorian home, antiques I've collected for the past 25 years and in nature!
I am tickled to have the opportunity to design with the fabulous items carried through the Kraft Outlet!


Debbie Marcinkiewicz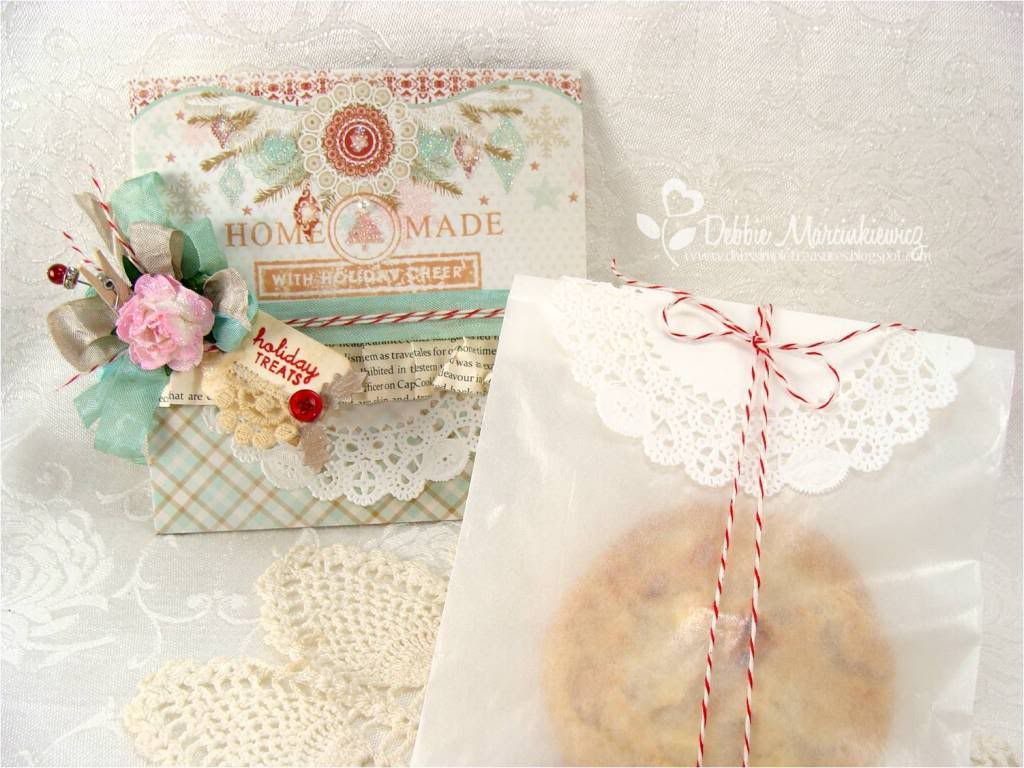 Kraft Outlet DT Reveal for "Sweet Treats and Baker's Twine" Challenge

Jennifer Cuthbertson
Audrey Pettit

Kim Duran